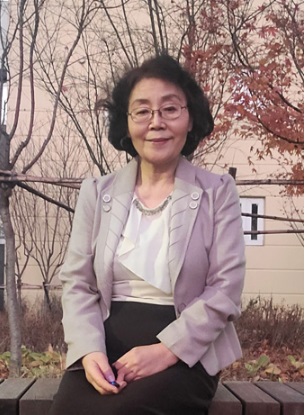 I had hallux valgus on my left big toe for 6 years. The left big toe was twisted and its bone sticked out, so it was inflamed when walking in shoes. I couldn't walk for a long time because of the pain. As a result, I had to wear wide shoes, so I couldn't wear pretty shoes.
People around me recommended taking medicine as they saw my red, swollen and inflamed foot from hallux valgus, but I did not take medicine to receive healing by faith.
Then, on September 7, through the Online Prayer Meeting, led by Mrs. Boknim Lee, Director of Manmin Prayer Center, I was given the power to cry out in prayer by God's grace, and I was filled with the Holy Spirit. In order to be healed of hallux valgus at the Divine Healing Meeting, I offered the vowed prayer for a week attending the Daniel Prayer Meeting, and I repented of my lukewarm faith.
On September 13, it was when Dr. Soojin Lee prayed for the sick. The fire of the Holy Spirit heated up my body, and I felt peace in my heart.
After that, the swelling of the left foot due to hallux valgus subsided and the pain disappeared, and the inflammation was completely healed. Hallelujah!