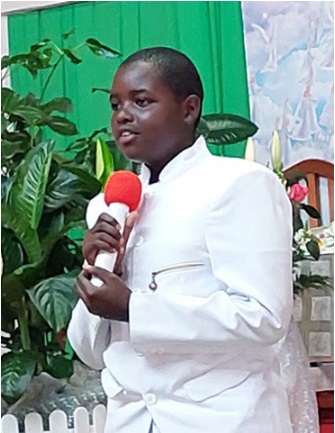 I am attending a national middle school and living in the school dormitory. On September 25(Sat), it suddenly became dark in front of my eyes and I couldn't see anything. The assistant principal rushed me to the hospital. The diagnosis was 'acute loss of vision'.
It was a sudden and speechless situation, and I was so afraid and sad that I didn't know what to do. My mother gave me faith and consoled me, saying that God would surely heal me if I receive prayer from Rev. Myongho Chung.
On September 27(Mon), I went to church with the support of my mother to receive Rev. Myungho Chung's prayer. Rev. Chung first prayed for my parents and me to repent.
God gave grace to my family, so my father repented of being arrogant and not performing his duty as a cell group leader, my mother of taking the worldly things and her lazy Christian life, and I of taking the worldly things at school and loving the world more than God.
And amazingly, when Rev. Myongho Chung prayed for me with the handkerchief of power which Dr. Jaerock Lee had prayed on (Acts 19:11-12), a miracle happened to me.
A bright light came into me and I came to see very well. Hallelujah!
My parents and I thanked and glorified God with tears. The principal and the assistant principal were amazed by my testimony, saying that they had never heard this kind of healing testimony before, and that it was the work of the living God.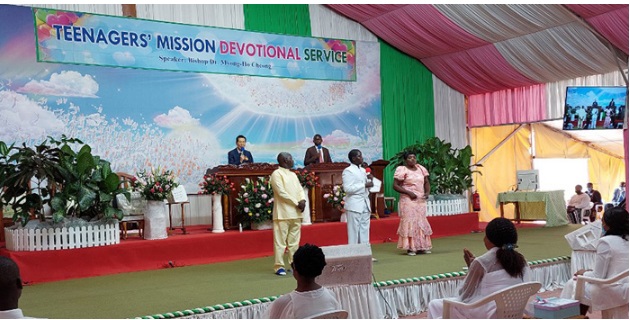 When many churches and religious groups have visited the school and preached the Lord, students were confused by their wrong information sometimes. So, principals were happy with the fact that they can now deliver the existence of God and the Lord through my healing testimony, the tangible evidence.
I was so afraid of the darkness, where I could not see anything due to sudden loss of sight. But through this, the Lord delivered me into the bright light, who had no choice but to fall into the dark hell. I give all thanks and glory to God the Father of love.