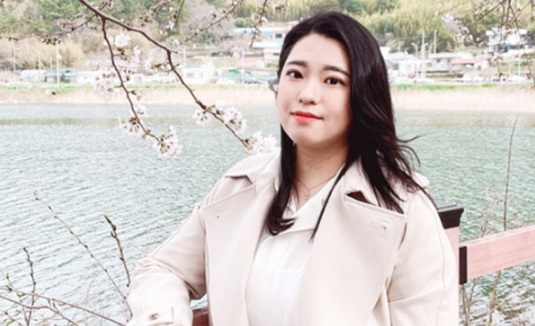 It has been 16 years since I was healed of eczema through Senior Pastor's prayer; and it hasn't come back since. Every time I reminisce about that time, I give thanks to God for His grace and love. My eczema began at the age of five and every summer, it appeared on the folded parts of arms and legs and then subsided. The same happened in June 2007, and I thought the eczema would subside as previously. However, the eczema had severely spread all over my legs, arms, ears, and face in August.
My body was so itchy that I scratched and scratched to the point of bloodshed. When I woke up, my pillow and bedsheets were covered in blood and seepage. My face was swollen, and the slightest opening of my mouth resulted in torn skin. It was so hard to talk or eat in this condition. I'd need to manually open my eyes as they would stick together from the seepage. Then my sores would also rip open, resulting in more blood and seepage. It was a never-ending cycle of pain.
The hospital diagnosed it as severe atopic dermatitis. I took this as an opportunity to be healed with faith. During this time, there happened to be many testimonies of being healed from dermatitis on weekly video news 'Manmin Magazine'. These gave me faith that I too could be healed through Senior Pastor's prayer. I regularly sprayed Muan Sweet Water (Exodus 15:23-25) on affected areas as if it were medicine. Eczema causes a burning, itching feeling in the body but spraying Muan Sweet Water helped relieve the burning sensation and the itchiness. Having eczema made me rely on God more earnestly, and I was more faithful in my God-given duties than before.
I prayed with fasting and began to repent. I would travel to Seoul with my parents once a month to receive Senior Pastor's prayer. In September 2007, I received my first prayer from Senior Pastor. Afterwards, the oozing and seepage from the eczema sores dried up and the itchiness abated. In October, I received Senior Pastor's prayer for a second time and scabs started forming all over my body. These scabs decreased in size and fell off as new skin emerged. Following the third prayer in November, I was completely healed of my eczema. Hallelujah!

I was so grateful to have met this good God. If I hadn't, I would still be living in pain. How else would I be so comfortable talking, eating, and wearing tank tops and shorts in the summer? I give all thanks and glory to God who comforted me in the midst of pain and sorrow, and healed me of severe eczema. I also give thanks to our Senior Pastor for guiding me to meet the living God.