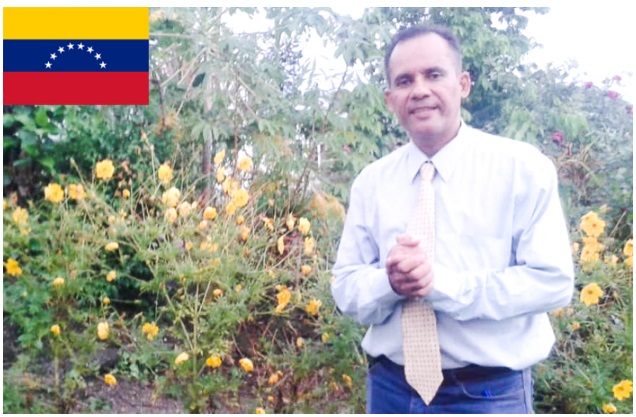 In 2010, while searching the Internet, I came across the website of Manmin Central Church.
I was deeply moved by seeing the works of God's power performed by Rev. Dr. Jaerock Lee. I used to stay up all night reading his sermons such as 'The Message of the Cross', 'The Measure of Faith', 'Heaven', 'Hell', and 'Lecture on Genesis'. After registering with Manmin Central Church on the Internet, I attended Manmin Central Church's Sunday worship service every Saturday evening via GCN in real time.
I was also connected with Pastor David Jang of Colombia Manmin Church and continued fellowship. At the same time, I had a desire for Manmin Church to be planted in Venezuela. Listening to and learning from the Senior Pastor's sermons through the Internet, I clearly understood God's will about keeping the Sabbath day holy and the importance of sanctification and so on, so I had no choice but to share it with others.
I delivered Manmin News and 'The Message of the Cross' CD to pastors, and diligently delivered the powerful words of the holiness of Senior Pastor Dr. Lee through social network services.
Finally, on March 27, 2018, the first Manmin Church was built in Ciudad Guayana, Venezuela.
In July, Pastor David Jang visited Venezuela for the first time, and about 100 pastors from Guayana city gathered and received the prayer of the handkerchief of power (Acts 19:11-12) and experienced the works of the Holy Spirit, such as restoring sight and pain relief.
In September 2018, a meeting was held at the Guayana City Memorial Plaza, and the fiery works of the Holy Spirit were revealed in the presence of over 1,000 people. At the meeting organized by the Guayana Pastors' Council, 300 pastors and 200 pastors from Yaracuy State received grace and experienced healing of various diseases. With this, the second Manmin Church was planted in Valencia, Carabobo.
In March 2019, the third meeting was held with the earnestness of the Venezuelan pastors and showed how much they longed for the gospel of holiness and the ministry of Manmin. Also, the third Manmin Church was planted in the Coloncito area of Panamericano. Hallelujah!
After that, Pastor David Jang visited twice more, preaching the gospel of holiness to Venezuelans and giving glory to God by allowing them to experience the works of power.
It is a great honor for me to be able to be a part of Manmin's ministry of fulfilling God's great providence in the last days full of sin and evil. I sincerely hope that the works of salvation will happen to all the people of Venezuela through the ministry of Manmin.