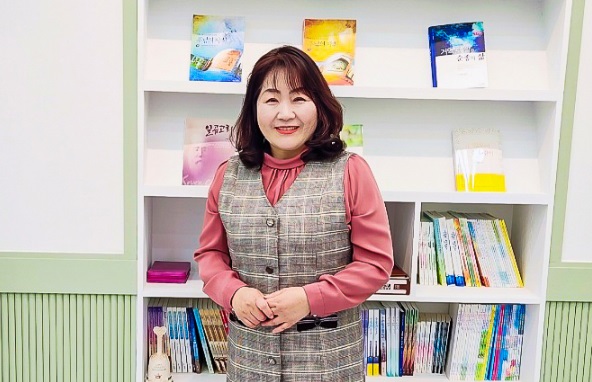 Around March 2022, there was a suppuration under the left ear and a discharge came out. When I went to see an otolaryngologist at a private hospital for a checkup, I was diagnosed with 'tuberculous lymphadenitis', and I was recommended to have surgery immediately. I went to a general hospital for a more accurate diagnosis.
When I showed the doctor the data and CT scan results I received from the private hospital, he said that one in 20 lymphadenitis broke and the wound needed to be operated, and the other 19 had to be treated with strong medicine for 6 months to a year. He also said that because the medicine was very strong, I would have black stool, and it could be cancer because I was old. I was so surprised and scared, but I pulled my heart thinking about the love of Father God.
I got easily tired from lymphadenitis and when it was severe, I had to rest because I fell down as if I had fainted. As time passed, I decided to be healed with faith because I felt that I should rely on God completely instead of staying like this anymore.
At that time, I had one lymphadenitis on the right side, and the left side swelled like a grapefruit, and one more lymphadenitis was about to explode, so there were two traces on the left side along with the previous one.
I attended the Vowed Daniel prayer meeting earnestly ahead of the November Divine Healing Meeting in 2022. I repented with tears as I remembered my wrong doings, such as not being able to pray properly due to the COVID-19 situation and being indulged in watching TV and YouTube. And I thoroughly repented of how I hadn't practiced God's words for one reason or another, and began to change to practice them.
Finally, on November 25, I attended the Friday All-night Service held as the Divine Healing Meeting on GCN and received prayers from the Acting Senior Pastor Dr. Soojin Lee. I also gave God a million won as the offering for sanctuary construction, which was inspired in my heart. Then, surprisingly, the symptoms of tuberculous lymphadenitis disappeared completely. Hallelujah!
I'm so grateful and happy that I regained my health and I'm not tired at all to not only take on my job but also perform my duty as the leader of the Sunday School Teachers' Association.
With God's grace, I was healed of panic disorder in 2018 and of 30-year-old vocal cord nodules in 2022, and in February 2023, my feet which had been cracked with severe dead skin cells became clean after soaking them in Muan Sweet Water.
CT scan results (Before receiving prayer)