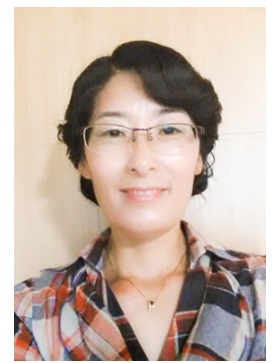 About 7 years ago, while I was inadvertently digging out earwax on my right side with a hairpin, I accidentally touched the inside of my ear and it started to ooze.
At that time, I applied Mu-an sweet water to my ears and received the Senior Pastor Dr. Jaerock Lee's recorded prayer for the sick, and the ooze stopped. However, as time passed, the skin inside my right ear became tight, stuffy, and itchy, so when I gently touched it with a cotton swab, it started to ooze again.
It was uncomfortable because this happened repeatedly, but I didn't go to the hospital because I didn't have any severe pain, and I vaguely thought, "If I pray, I'll get better." However, as time went on, the inflammation got worse, and sometimes when I was sleeping, the ooze flowed out and got on the towel I put on my pillow, and it was uncomfortable because the ooze flowed out even during my daily life. In severe cases, something like pus came out and even smelled, so it bothered me a lot.
Ahead of the Manmin Summer Retreat in 2022, I decided to be completely healed by God and prepared with longing. As I looked back at myself and prayed to receive answers, God helped me discover my heart and enlightened me so that I could change. After realizing that my uncomfortable feelings I had when my children didn't follow me were because my life was centered on myself, I changed it to fit to my children's feelings. I prepared for the retreat with joy and happiness while fulfilling the duty I was entrusted with diligently.
Finally, on August 1, the first day of Manmin Summer Retreat, when Acting Senior Pastor Dr. Soojin Lee prayed with the handkerchief of power (Acts 19:11-12) at the divine healing meeting after the seminar, I laid my hand on my right ear and received the prayer with an earnest heart. After that, I was filled with grace and inspiration for the rest of the schedule of the retreat.
I came to know an amazing fact only after the Summer Retreat ended. I used to put my hands on my ears every day, but I hadn't touched them at all. Only then did I realize that I had been healed and asked my daughter to check it out. My daughter examined the inside of my right ear. There was always a scab on it that had been torn off due to ooze before, but she said that there was no scab but it was clear. Hallelujah!
I give all thanks and glory to God the Father and the Lord who healed me through the amazing work of the Holy Spirit and answered me.