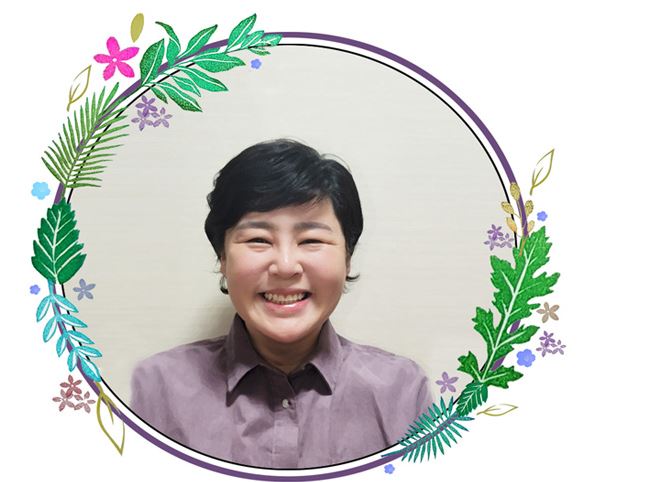 I was in a car accident three years ago when I bumped into a trailer and bounced off my body. This caused my neck discs 5 and 6 to rupture, and I had to lie down or sit with my head back due to the pain. My daily life was very inconvenient, such as having to take a break several times while brushing my teeth due to pain in arms and shoulders.
At that time, I was told that there could be side effects if I had neck disc surgery, so I did not have surgery and took various injections such as acupuncture and steroid injections at various hospitals, and took medicine. But my condition did not improve.
Even the slightest movement made me sweat so much that my clothes were wet from the pain, and my body was always swollen. As time went on, the pain became so severe that I had to take opioid painkillers to endure it. I was discouraged because there was no sign of improvement despite all my efforts.
In the end, I felt that the only one who could completely heal me was God the Father. So, through GCN, I attended the Vowed Daniel prayer meeting, which started on November 22, last year, and prayed with my best with the desire to 'get healed at the Divine Healing Meeting on December 10.'
Then the grace of God the Father came, and enlightenment came within the inspiration of the Holy Spirit. I repented with tears for losing my first love for God and looking at the world. After I repented, my heart felt refreshed, and I felt peaceful and happy when I was filled with the love of God the Father.
On December 10, I attended the Divine Healing Meeting through GCN, and miraculously, there was no pain at all. When Dr. Soojin Lee prayed for the sick while holding the handkerchief of power (Acts 19:11-12) that Dr. Jaerock Lee had prayed, I felt my shoulders warm. I could be sure that 'Father God is healing me.'
I was able to sleep comfortably that night with pain. However, I woke up because my whole body was so hot. After getting out of bed, going to a cool place, drinking cold water and cooling the body for a while, I was able to fall sleep again. The next morning, because I slept soundly without pain in years, I felt refreshed and light as if my body was flying.
Not only that, I had a herniated disc and scoliosis because I lived almost leaning on it. But I woke up in that morning and when I sat on the toilet, I heard a popping sound from my lower back, and the back pain disappeared. When I got up and moved around, my body felt refreshed and cool.
I am very healthy now. I give all thanks and glory to God the Father, who waited for me with love, and gave me true happiness.