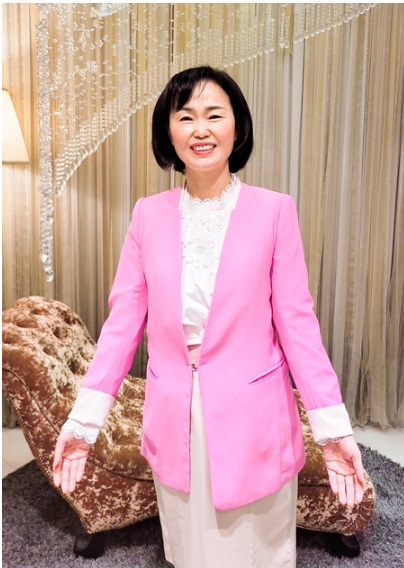 In the morning of January 28, 2022, the moment I bent my back to clean at home, I sprained my left back. I didn't think it was a big deal, but as time went by, the pain got worse, so I went to the hospital to find out the cause.
As a result of the examination, the doctor said that the fifth and sixth lumbar vertebrae were narrowed and it was highly likely that it was an early herniated disc. Then he told me to receive physical therapy. However, even with physical therapy, the pain did not subside.
Then one day, I experienced a strange thing. While I was searching for the cause of my back pain on my phone, I suddenly heard Senior Pastor Dr. Jaerock Lee's sermon on my laptop. Surprised, I had an instant realization as I turned off the sermon screen that had turned on by itself.
As a child of God, I had to acknowledge God the Father in everything and find the spiritual cause first in the words of the Bible, and achieve the heart God wants, but I discovered that I had failed to do so. I felt the love of God the loving father who enlightened me delicately, and I was truly grateful.
After that, as I fasted and prayed for one day, I looked back on myself and realized many things that spiritually led to the identity of my faith, such as 'not living in the words of the Bible, forgetting the grace I received, not being thankful and not loving', and the grace of repentance began to come to me.
On March 7, every Monday at 11 am, I attended the 'Online Prayer Meeting for the Sick' led by Mrs. Boknim Lee, Director of Manmin Prayer Center. And I was filled with joy in my heart and the new strength came from above that I could do it.
On March 20, when I attended the "Online Prayer Meeting for Prayer Devotees" led by Mrs. Boknim Lee, I was filled with the grace of the Holy Spirit.
From then on, the throbbing, needle-piercing back pain was miraculously gone. Hallelujah!
Last October, a very meaningful and happy thing happened. In celebration of the church's 40th anniversary, the 4-Line Poetry Contest was held at the church, and out of 444 entries, I surprisingly won the first prize.
I prepare the poem with the word, 'Manmin Church" with the mindset of 'I hope that the churches beyond the nation and to the ends of the earth, will wake up with the power of re-creation, become fervent by the fire of the Holy Spirit, and welcome the Lord's coming.'
Above all, I give all thanks and glory to God, the Triune God of love, who wants to gain true children with the sanctification of heart, and guides us to have sincere heart and perfect faith so that we can enter New Jerusalem in heaven.