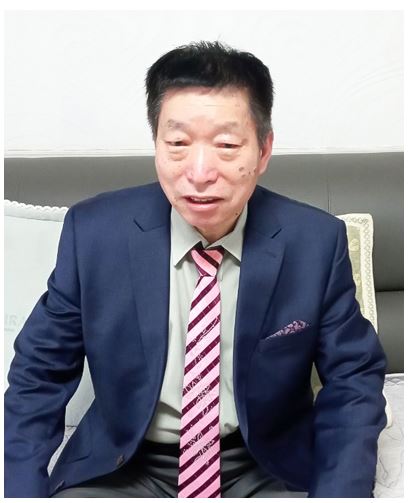 I have suffered from hemorrhoids for 50 years. When it first appeared, I took medicine and received medical treatment, but it came back again after some time.
Eventually, the hemorrhoid tissue prolapsed to the size of a little finger, and the bleeding made bowel movements very painful and difficult. When I was not feeling well, it was so painful that I could not even walk properly.
In December, last year, I decided that I should get healed at the coming Divine Healing Meeting, and prepared myself with fasting and prayers.
I attended the Divine Healing Meeting through GCN, and God consistently poured out a lot of grace on me.
I was healed of a stroke through the prayer of Dr. Jaerock Lee.
In February 1998, paralysis in my right hand due to blockage of a cerebral blood vessel progressed to right hemiplegia, so I stopped working and was resting at home. But in May, a friend from my hometown visited me and took me to Manmin Central Church's "6th Two Week Consecutive Special Revival Meeting."
At this time, I became the flock of Manmin Church, and afterward, receiving the Senior Pastor's prayer for the sick at every service, my paralyzed body gradually improved, and I finally recovered my health.
With gratitude for God's grace, I started serving noodles at the Manmin Volunteer Group, and I would get up at 4 am on Sundays to go to church until it was switched to non-face-to-face due to COVID-19. When I arrived at the church on Sundays, I prepared the broth, washed the dishes after the morning service, and after the evening service, I took the disabled members in wheelchairs to the church bus, and cleaned the sanctuary.
Still, after finishing the Daniel prayer meeting which started at 9 pm, I went home after 11 pm, but my steps towards the house felt light.
As I remembered the time when I lived a happy Christian life this, I looked back on my faith, repented of my shortcomings, and renewed my heart by giving thanks for the love of God the Father.
And it was when Dr. Soojin Lee, Acting Senior Pastor prayed for the sick, holding the handkerchief of power(Acts 19:11-12).
The sick part of my body became hot and I felt hemorrhoids going in, and when I checked it, it became clean. Hallelujah!
So far, there has been no bleeding or discomfort during bowel movements. It's amazing every day, and I am grateful.
I give all thanks and glory to God, the faithful Father who healed my 50-year-old disease and guide me with unchanging love all the time.