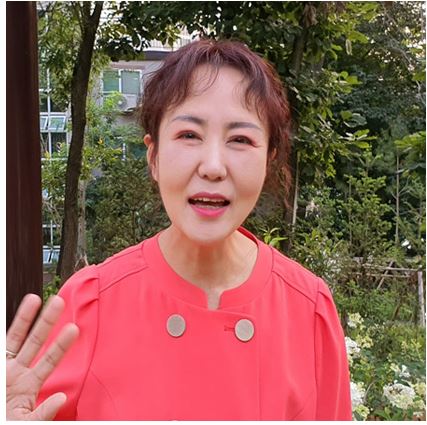 Since 2019, as my Christian life has loosened, I have given up all the given duties in the church and went to work. As I didn't live my life of faith properly, I gradually lived like the worldly people, and I sometimes asked myself, 'Why am I not punished? Am I an illegitimate child?'
One day in July 2021, I kept having fleshly thoughts and suddenly I couldn't eat a bowl of rice a day like an anorexic. In the end, I was so frightened and sacred thinking, 'I was abandoned by God. I can't be saved.' Since then, my condition has gotten more and more serious.
I sometimes banged my head against the wall in psychological pain howling like a beast. I tried to kill myself by jumping off the 11th floor of an apartment building, running into the driveway, and even strangling myself. Each time, suicide ended in failure, and I had no choice but to live.
As time passed, the hellish life only continued. I became very thin and weighed only 34 kg, and I had an awful look with skin and bones.
My condition was so serious that I asked for admission to a mental hospital. I struggled hard to hold onto God, but it didn't go as I will. I couldn't even sit still while attending Sunday worship service through GCN. I barely survived that time.
The Great Grand Parish Pastor prayed for me, and my district members also helped with prayer. In particular, the women's mission group continue to pray for me with deep love.
Then one day, God's grace finally came upon me. It was during the Sunday Evening service on May 8, 2022. As I listened to the Acting Senior Pastor Dr. Soojin Lee's lecture on the book of Job, I felt that anxiety and fear disappeared from my heart, and happiness came to me. The next day, after attending the online prayer meeting for the sick, led by Mrs. Boknim Lee, Director of Manmin Prayer Center, my mind became clear and my heart was at peace. Soon, my heart was filled with the hope for Heaven and New Jerusalem.
I immediately stopped taking the medication for depression, and since then I have had no discomfort at all in my daily life. Now that I eat well, I weigh 47 kg, and I am living every day filled with happiness.
To God the Father who saved me from going to hell and led me with so much love, to the Lord who saved me, and to the Holy Spirit who held my heart tightly, I give all thanks and glory.