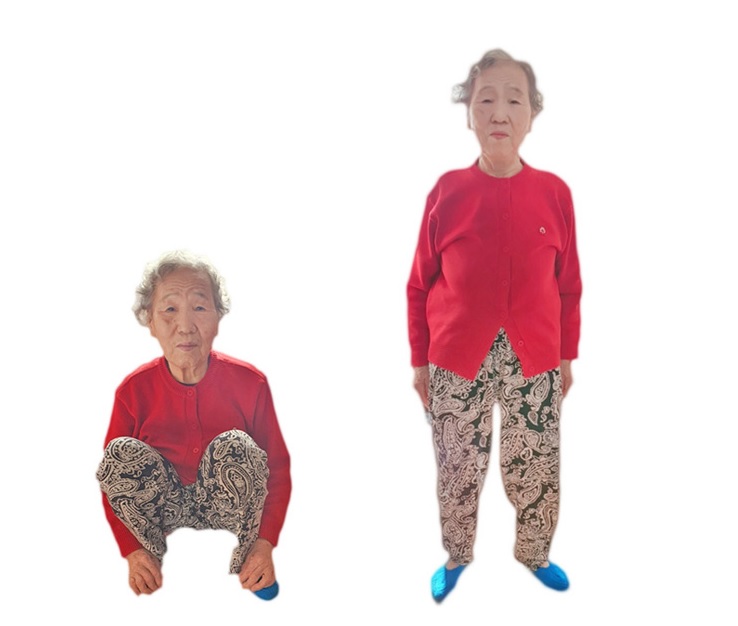 In October 2022, I sat on a chair by the roadside for a little while, and when I got up, my left knee was tingling and I was not given strength, so I fell. With the help of an acquaintance who was with me, I barely returned home.
Even at home, I couldn't walk alone without relying on something. When I was checked at the hospital the next day, the doctor said, "It looks like your knee ligament has ruptured due to your old age, and it will be difficult to be cured." After that, I had to live on a chair with wheels at home.
Through my Parish Pastor's counseling, I realized that I had to throw away my hot-temper and ill feelings. I repented that I had not been able to serve my husband with all my heart but got angry and irritated at him, even while I was serving him well on the outside. In fact, about a year ago, my husband got injured his back and I had to dispose of his urine and feces.
On November 19, my cell leader asked me to receive the Senior Pastor Dr. Jaerock Lee's ARS prayer for the sick seven times a day, so I received Senior Pastor's prayer seven times a day. Then, surprisingly the strength was given to my leg little by little.
I was so happy to feel that the Lord was healing me, and I came to yearn for the divine healing meeting even more. From November 21, I attended the 'Online Prayer Meeting for the Sick' led by Mrs. Boknim Lee, Director of Manmin Prayer Center every Monday, and from that day on, I fasted for one meal a day and attended the Vowed Daniel Prayer Meeting and prayed earnestly for healing.
On November 25, at the Divine Healing Meeting, I received the prayer for the sick by faith from the Acting Senior Pastor Dr. Soojin Lee, and my knee felt cool and I was convinced that I had been healed. After the prayer, when I moved my legs, there was no pain at all, and strength was given to my left knee, so I was able to get up and walk comfortably. Hallelujah!
I am so grateful and happy that now I can walk alone without relying on anything and go out without any problems. I give all thanks and glory to God the Father who healed me so that I can stay healthy even at the age of 80.