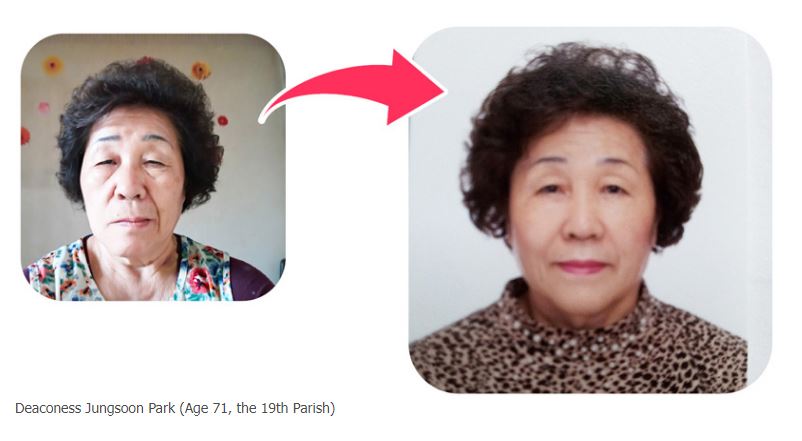 In November 2021, I suddenly had facial paralysis. This made my face contort and made it difficult to eat something. I was able to cover my face with a mask, but I was reluctant to meet people, so I gradually avoided people.
I was driving a school car, and I was afraid I would not be able to work. So, I went to see a doctor right away and got treatment. It got better then, but after some time it recurred.
When the symptoms of facial paralysis appeared this time, I hurried to the hospital. The doctor recommended the operation. I said I would not receive the operation and received drug treatment instead. But it did not improve and the symptoms got worse.
In the end, with the desire to get completely healed by God, I prepared for the Divine Healing Meeting in March with faith. While praying at the vowed Daniel prayer meetings, I repented of my lack of faith and relying on the hospitals and medicines first from the fear of losing my job due to the disease, although I have seen many works of power. Also, I repented of hating my husband for even small things, and of not seeking my log while seeing others' specks.
I obeyed and completed the spiritual growth projects of the church, such as 'Reading Senior Pastor's books' and 'Reading the Bible', but I was not able to pray fervently at the Daniel prayer meeting as my work was not finished until 11 pm.
However, I did my best to pray earnestly participating in the Vowed Daniel prayer meeting and the online prayer meeting for the sick held in March ahead of the divine healing meeting.
I repented that I couldn't pray with my heart but prayed with idle thoughts. Also, I was so grateful that a poor person like me met Manmin, heard the precious holiness gospel through the Senior Pastor, realized the love of the Lord, and was guided on the right path to live as a child of God.
AT 11 pm on March 25, I attended the Divine Healing Meeting through GCN, and was moved by God's grace and love and filled with gratitude throughout the time.
When Dr. Soojin Lee, Acting Senior Pastor prayed for the sick, I received the prayer with an earnest heart. The next day, my facial paralysis started to be loosened gradually, and after a few days it disappeared completely. Hallelujah!
Now, I am not afraid to meet anyone. I'm only happy. Also, through this chance, I came to understand my husband, and my love grew.
I give all thanks and glory to God the good Father who has given me love, peace, health and happiness in my life.