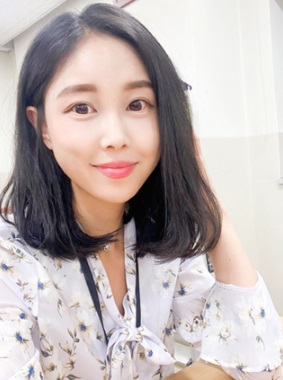 I was seven years old when I joined the church with my mother on December 31, 1998. I went to church out of duty, but still loved the world hanging out. In May of 2017, I gave birth to a son and soon developed postpartum depression. Because of this, I started drinking to the point of alcohol dependence. My life went downhill from there and became increasingly devastated. In July and December of 2020, I experienced horrors of hell. One night, in a dream I saw myself suffering in the fire of hell. I almost felt the heat of the fire, and it was so real that I woke up instantly. I tried to repent with tears, but sadly there was no change found in my religious life.

On February 15, 2023, I ended up in hospital due to severe postpartum depression and alcohol dependence. Hitting rock bottom in life, I knew the only one I could rely on was God. Desperately hoping to be healed, I fervently prayed to God with faith, and Father God of love didn't turn away from me. I recalled the previous horrific dreams of hell I'd had and realized that it was from the mercy of God, who wanted me to truly repent from my secular ways and return to the Lord's embrace. With this grace upon me, I tearfully repented from the bottom of my heart and told my mother that I only wanted to rely on God to be healed. My mother agreed and we began to pray together to receive healing works from God. On February 22, a week after being hospitalized, I got discharged.

I attended Sunday services at a local sanctuary in Bupyeong, and there I prayed earnestly at a vowed Daniel Prayer Meeting from March 6 to 26. I also began to participate in religious campaigns like reading the Bible, reading Senior Pastor's books, fasting prayer, and summarizing sermons. Then, God's love poured down into my heart and I found peace. Surprisingly, no outrageous symptoms were displayed even though I stopped taking medicine for my illness.

In addition, my seven-year-old son was also affected. He had been shocked at the sight of his mother's alcohol dependence and often suffered nightmares before. Recently I've turned on Senior Pastor's recorded prayer for the sick for him to listen to it, and sprayed Muan Sweet Water on my son. Now he sleeps soundly without any nightmares and keeps the Lord's day holy. He enjoys attending Children's Sunday School.

My life previously was full of sadness, despair, pain, and fear in the shadow of darkness; but now full of peace, happiness, and hope in the space of light and with the love of the Lord. Hallelujah! In particular, I was grateful for the chance to testify and give glory to God at the Divine Healing Meeting on March 24. I eagerly hope my testimony will awaken many who are lost in the world. I truly give thanks and glory to God the Trinity: Father God, Lord Jesus Christ and Helper Holy Spirit who saved me from eternal death and gave me a new life.