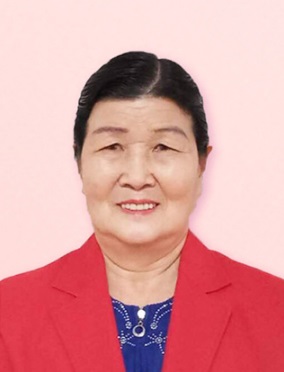 I have been suffering from gastritis for a long time and last year, it got so bad that I couldn't eat properly. I went to the hospital, and they suspected it may be stomach cancer. I was so shocked with the possible diagnosis that I told this to my Grand Parish leader and received a prayer with the handkerchief of power (Acts 19:11-12).
Later when I went to the toilet, I noticed the color of my stool was black, which I had never seen before. My health improved since then except for symptoms of indigestion remaining. Not only that, I walked slow due to leg pain and shortness of breath from bronchial asthma since a young age. I desperately wanted to be healed by faith. I participated in the Vowed Daniel Prayer Meetings and online prayer meetings for the sick led by Mrs Boknim Lee in preparation for the Divine Healing Meeting. God bestowed abundant grace upon me in Christ Jesus.
On March 24, I attended the Friday All-night Service Divine Healing Meeting via GCN. I received prayer from Acting Senior Pastor Soojin Lee. I felt immensely contrite as I realized my wrongdoings: greed for others' belongings, not offering whole tithes, and not serving my parents-in-law with all my heart when they were still alive. I wept with tearful prayers and wholly repented of my sins. I felt something go down and my body become lighter.
The next day, symptoms of indigestion disappeared. And as I was also cured of leg pain and shortness of breath from bronchial asthma, I came to comfortably go up and down the stairs and walk quickly without any breathing problems. Hallelujah!
I give glory to the good Lord, our loving God who is still alive and granting answers to His beloved children.