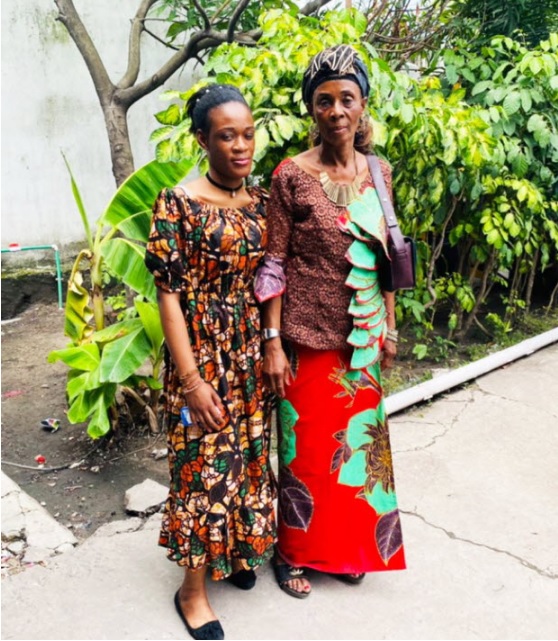 My daughter Natalie started to get sick in 2007 when she was 10. Although we had been to several hospitals, we could not find the name of her disease. Then, Natalie fell in a coma, and she was diagnosed with meningitis and tuberculosis.
After 4 months in that state, doctors treated her like a dead child and prepared to move her to the morgue, but dramatically Natalie woke up three days later. However, Natalie was not able to speak or walk.
Her doctor told me to take her out of the hospital and said, "Pray to God for the next thing. We did everything we could." After Natalie was discharged from the hospital, I went to prayer centers and asked God to heal her.
Finally, the God of love guided me to the way of answers. In March of 2021, I came to attend Kinshasa Manmin Church (with Pastor Samuel Han) by the evangelism of a brother named Israel.
For the first week, I only attended the 'local prayer meeting' of the church. Then, I came to attend Sunday worship services, and I was so moved by the in-depth sermon that I registered with the church.
After that, changes began to take in Natalie's body. After sermons, she received the Senior Pastor Dr. Jaerock Lee's prayer for the sick through video, and her condition improved little by little, and eventually, she came to speak and walk. Hallelujah!
Furthermore, in June, when Natalie received the prayer with the handkerchief of power (Acts 19:11-12) at the online Divine Healing Meeting, led by Mrs. Boknim Lee, she felt something slipping out of her head. And then, her headache disappeared and her eyesight recovered to see well.
God did a miracle for Natalie. I am so happy to see my daughter who is healthy these days. All thanks and glory be to God the loving Father, who wants to give good things and answers to His children.